Your donation today helps us learn more about the archaeology of the Mountain Pine Ridge, to tell the stories of the Maya who lived, worked, and performed rituals on the Mountain Pine Ridge in the past.
To make a donation, click here and follow the instruction below. You will be brought to the California State University San Marcos (CSUSM) giving page, the home university of project director, Dr. Jon Spenard.
Under "Designations" click on "View all giving opportunities," and scroll to the very bottom of the list.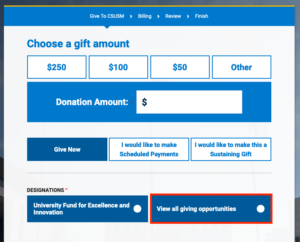 Select "Other Designation," and return to the giving form.
At the very bottom, click on "Gift Instructions," and write "Spenard Belize Research."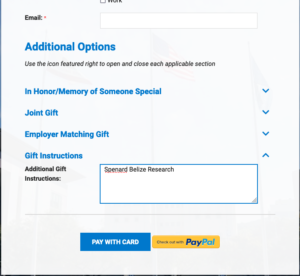 Thank you for your support!